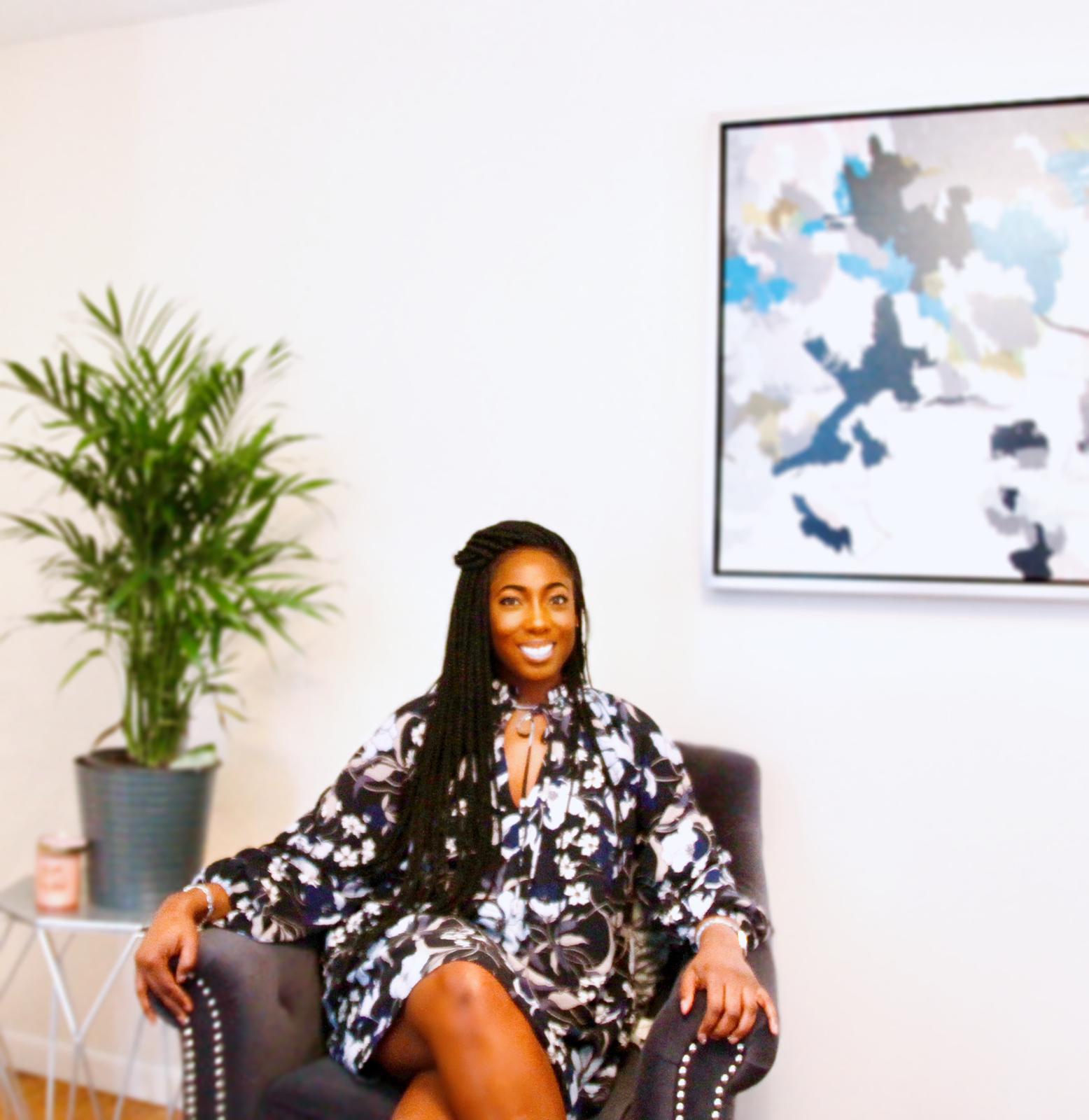 "My mission and intentions are to provide you with a safe, collaborative, and non-judgmental space to promote your overall wellness."
My name is Amudalat Fola Lasisi
Founder of R&R Therapy Services
I was born and raised in New York City. My study and appreciation of the human experience led me to earn a Bachelor of Arts Degree in Psychology from Temple University and a Master's Degree in Clinical Mental Health Counseling from Syracuse University.
I hold credentials as a Nationally Board Certified Counselor, Credentialed Alcoholism and Substance Abuse Counselor Trainee, and a Licensed Mental Health Counselor.
I have clinical experience providing individual, family, and group therapy services for children ages 7+, adolescents, and adults. I am passionate about providing culturally sensitive, collaborative, person-centered treatment utilizing evidence-based practices that best fit my client's needs.
My therapeutic approach employs a strength-based, solution-focused model to utilize your strengths to assist you in reaching your goals. I believe all of my clients already possess the tools to live a successful & meaningful life, and I will walk with you on this therapeutic journey to discover those tools.
My name is Ashley Taylor Crum
I'm from Long Island, NY and a recent graduate of the Mental Health Counseling and Wellness  program, maintaining a 4.0 gpa at New York University. I currently hold a permit as a Mental Health Counselor and receive clinical supervision from Amudalat Lasisi, LMHC.

Initially my collegiate career began at Howard University where I majored in television and film production. However, with a call to service and a passionate heart for people and the human condition, I followed my purpose and graduated Cum Laude with a Bachelor of Science degree in Health and Society with an emphasis in Wellness and Development from SUNY Cortland.
I am experienced in individual counseling as well as marriage and family counseling. My style is discerning, warm, laid back, and attentive with an appropriate fun flare. My intention is to empower clients to take dominion over their lives. By that I mean, supporting you in exercising your own authority to take control of your life in an uncontrollable and unpredictable world.
You matter and you deserve healing! My goal is to create a safe landing for you to recharge and relearn, so you can relive and embrace a life of purpose.  This is a judgment free zone; no concern is too great or too small.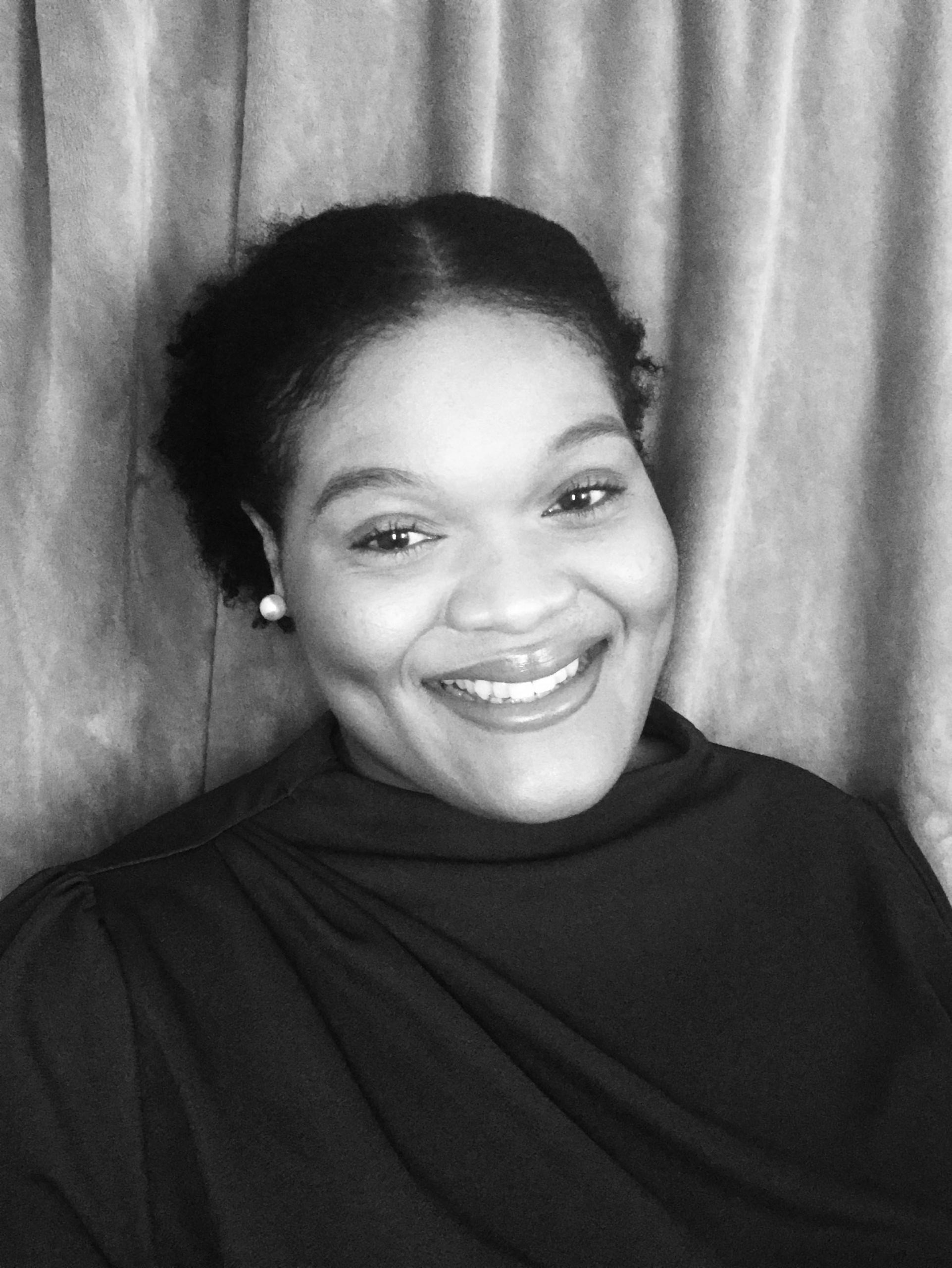 "If you're reading this I am so overjoyed because it means you are exploring options and doing the necessary vetting to find the best therapeutic fit for your healing journey."
I was born and raised in New Jersey.  My curiosity and fondness for human beings propelled me to earn a Master's Degree in Social Work at Syracuse University.
I hold credentials as a Licensed Master Social Worker, Certified Clinical Trauma Specialist, and Parent Educator based in attachment, attuning, and emotional regulation. I am receiving clinical supervision from Tamika Hudson, LCSW-R.
My clinical experience includes working with children ages 5+, adolescents, individuals, couples, and families. I use a number of therapeutic modalities that fit my clients needs including but not limited to Cognitive Behavior Therapy (CBT), Trauma-Focused CBT, Dialectical Behavior Therapy, Crisis Intervention, Brief Solution-Focused Therapy, Motivational Interviewing, and Family Systems Theory.
My therapeutic approach is trauma-informed, strengths based and person centered. I am particularly passionate about the impact of stress and trauma in the human body and improving interventions to support trauma recovery for better emotional, physical, and relationship health.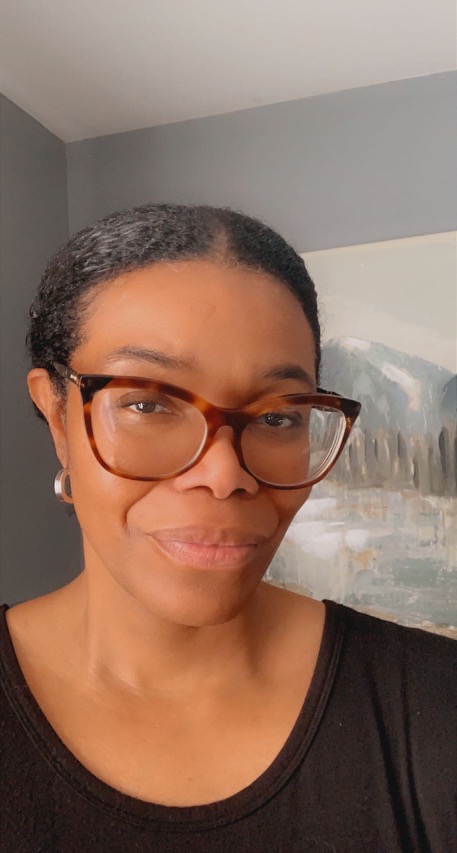 "I am excited and grateful to help you on your journey to wellness. My desire is to provide a safe space, healing environment and attentive care to all I come into contact with."
I was born and raised in Central New York. My passion for helping others and our community is what led me to pursue a Master's degree from Syracuse University in Social Work.
Being a Social Worker is not just a job, it is a calling. I like to meet a client and assist them in building on their current foundation and tools in a way that fits with their personal beliefs and values. Therapy should be a safe place to express emotions and to be met with empathy and kindness. My personal style is client-centered, culturally sensitive, empowering, and fun. Therapy does not look the same for everyone, we are all unique individuals with unique needs. Together we will discover these needs and insights to help guide you on your journey.
I am  receiving clinical supervision from Tamika Hudson, LCSW-R. My clinical experience includes working with adolescents, individuals, families, and couples for over fifteen years. My therapy modalities are Cognitive Behavioral Therapy, Trauma-Focused Cognitive Behavior Therapy, Motivational Interviewing, Acceptance and Commitment Therapy, Brief Solution-focused Therapy, Strength-Based, and Play Therapy.
Specialization include:
Post Traumatic Stress Disorder
Anxiety
Depression
Mood Disorders in children and adolescents
Anger Management
Grief and Loss
Behavioral Challenges
Social Skills/Self esteem
ADHD
Coping Skills
Obsessive-Compulsive Disorder
School Issue
Sexual and Emotional Abuse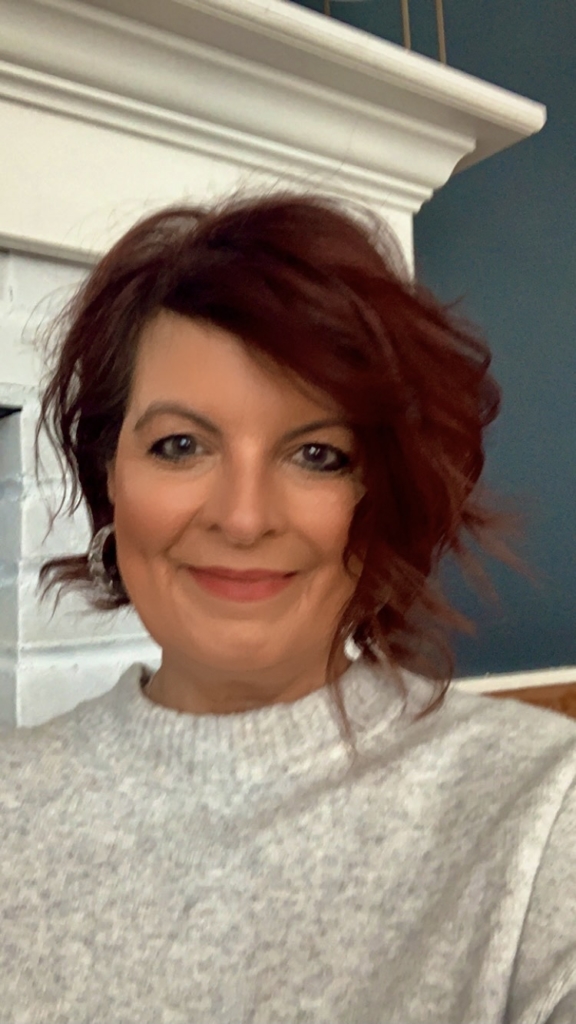 "I want to help you become your own personal cheerleader and the navigator of your journey. Everyone deserve to be happy and feel safe in their own skin. I would be honored and grateful to guide you on your path to enlightenment "
My name is Autumn Lancette
Born and raised in Central New York, I graduated Cum Laude from SUNY Fredonia with a Bachelor of Arts degree in Psychology. I am currently pursuing a Master of Science degree in Clinical Mental Health Counseling at Syracuse University.
Some of my main goals as a counselor is to advocate for underrepresented populations and assist in normalizing mental health in society. My most recent work has involved career and professional development dedicated to the Haudenosaunee population on Syracuse campus.
My therapeutic approach aligns most with Person-Centered and Gestalt Theory. My approach emphasizes a therapeutic alliance, where we work collaboratively. Together, we will use evidence-based tools and techniques to achieve your goals.
My style is warm, conversational, and empathetic. I aim to facilitate a safe space where you feel comfortable, engaged, and heard. I prioritize cultural sensitivity, autonomy, and ethical practice.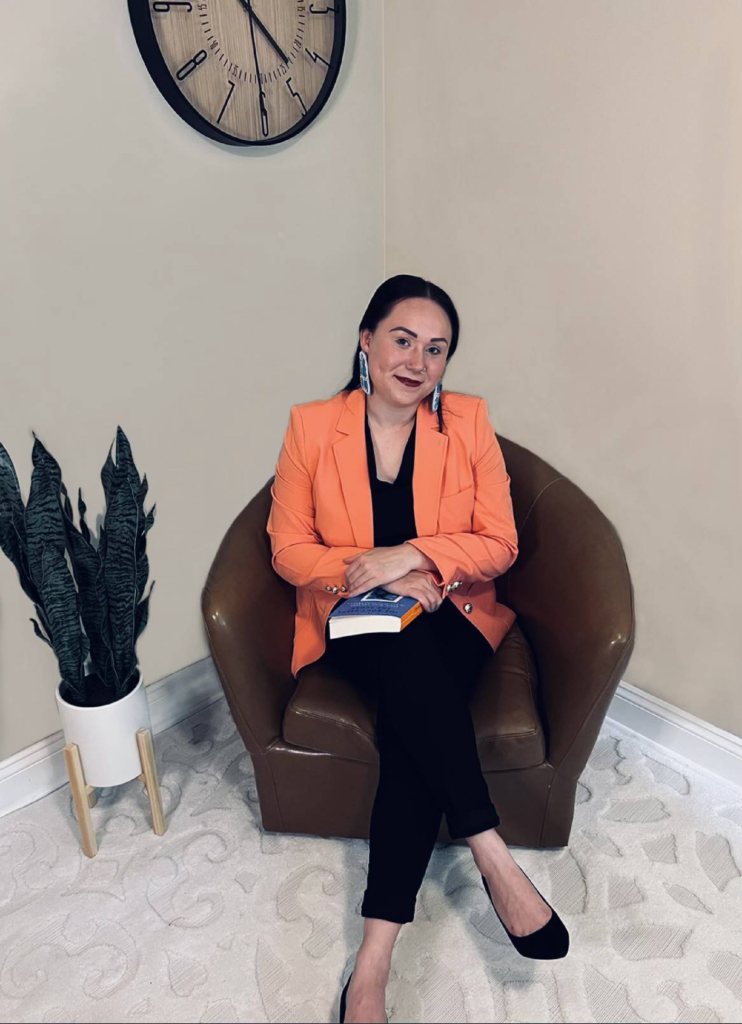 "My mission is to act as your compass as you navigate your wellness journey. Together, we will promote your overall wellbeing and growth as an individual."
My name is Christian Robinson
I am from Terre Haute, Indiana. After earning a Bachelor of Arts degree in Psychology from Spelman College, I came to Syracuse, NY to pursue  my Master of Science degree in Clinical Mental Health Counseling at Syracuse University.
My love and curiosity surrounding behaviors and emotions has carried me throughout my education and clinical experience and continues to motivate me when working with my clients.
My clinical experience and interests include research surrounding domestic violence, suicidality, and substance abuse in Black women and Black professional counselors in the workplace.
I work with all ages and backgrounds and bring a person centered, nonjudgmental approach into the room.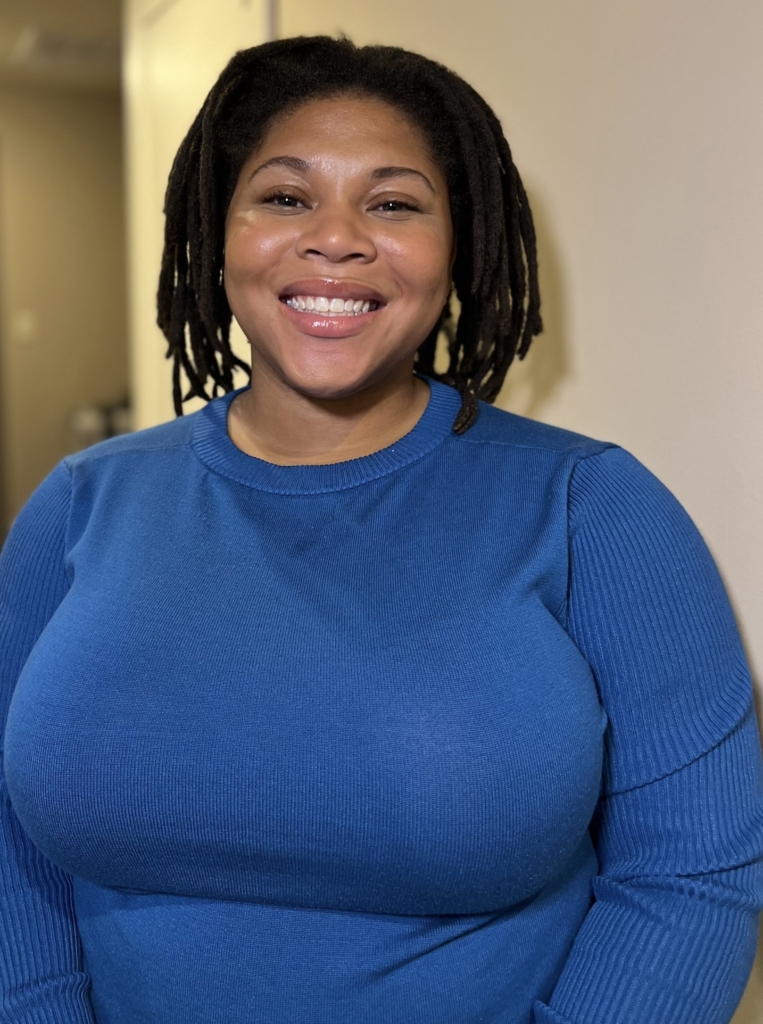 "Your feelings will always be valid when you're in the room with me and we will work together to accomplish your therapeutic goals!"